Cadillac XTS Concept
Last Updated: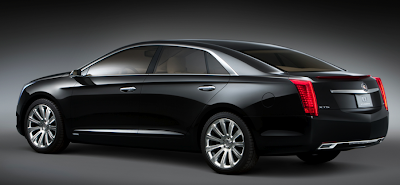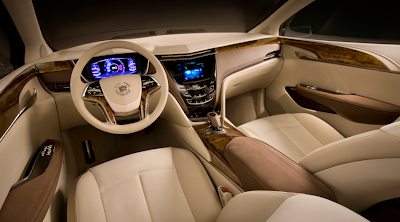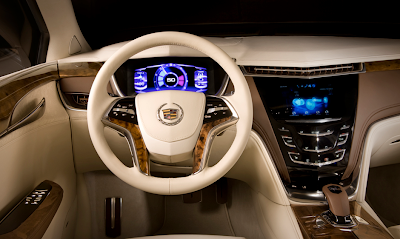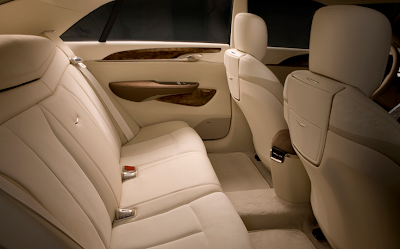 The XTS will replace both the STS and DTS when it goes on sale in 2012.
And not a minute too soon.
I hardly see any STS around. Let alone a DTS anymore.
But it will be AWD, not RWD. So purist might not take it seriously.
And the concept looks more like a new DTS, or Deville, than a serious sports sedan.
But it also looks very sleek, pure and simple.
To me, this is much classier than the blocky or awkward looking stuff we've seen from Germany lately.
The concept uses a Hybrid plug-in system with a 3.6 Liter V6.
I guess the RWD V8 Cadillac is really dead…
…………..
"The XTS Platinum concept is the next expression of Cadillac's Art and Science execution philosophy, reflecting our drive to deliver the latest innovations in the most artful manner," said Bryan Nesbitt, Cadillac general manager. "We envisioned this concept as an automotive personal headquarters, using advanced technology to enable new levels of connectivity and luxury."
The XTS Platinum Concept uses Cadillac's 3.6L V-6 Direct Injection gas engine, paired with a plug-in hybrid system. The plug-in technology enables the battery to fully charge from a standard electrical outlet, enabling pure electric propulsion in many driving situations, especially urban commutes in which fuel efficiency may double that of a conventional hybrid.
Traditional luxury sedans were defined by elegant interiors and Cadillac's XTS Platinum Concept propels that formula into the future. It delivers new approaches to luxury within a design that combines fine craftsmanship with customer-driven innovation. Like the current Platinum Edition products, such as Escalade Platinum and the STS and DTS Platinum sedans, the interior is based on hand cut-and-sewn materials. The XTS Platinum Concept injects more contemporary forms and themes into the interior design, including the use of Organic Light-Emitting Diode (O-LED) displays in place of traditional gauges and screens.
The XTS Platinum concept's plug-in hybrid electric propulsion system (PHEV) builds on the experience Cadillac has gained with the Escalade Hybrid and Escalade Platinum Hybrid flagship models. The plug-in capability boosts the car's electric-only driving capability, offering additional battery energy capacity and enabling it to recharge from a standard external electrical outlet. The key benefit of external plug-in recharging is that in many situations – such as overnight parking – the battery can fully recharge in roughly five hours while the car is not in use. The plug-in system operates at maximum efficiency when operating on power the battery has drawn from the electric grid. In some conditions, such as urban commutes, drivers can experience efficiency that doubles that of conventional hybrids.
At higher speeds or when conditions demand it, such as brisk acceleration, a combination of engine power and electric power or engine power only, propels the vehicle. The combination of the Direct Injection V-6 engine and the PHEV system featuring fully electric variable drive provides a spirited driving experience. The system provides an estimated 350 horsepower (260 kW) and 295 lb.-ft. of torque (400 Nm).
"