Chevrolet Aveo RS Concept
Last Updated: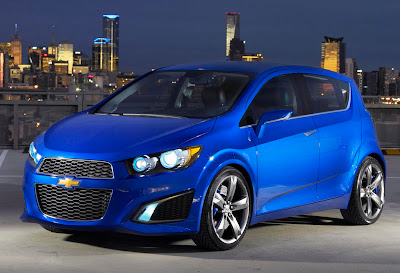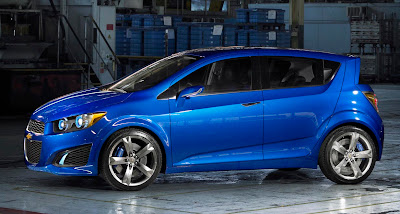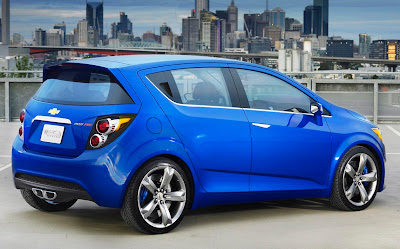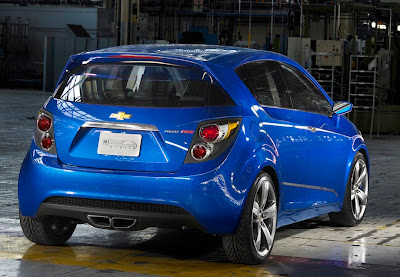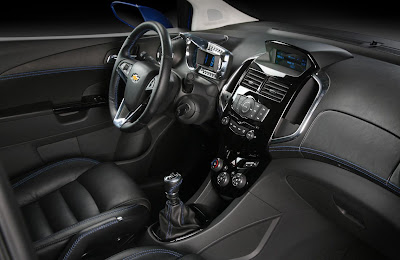 No planed sporty version of the 2011 Aveo yet.
But the body seems production ready to me.
Except the big wheels, door handles and some other minor trim.
A really nice looking small car.
The concept is powered by the Cruze engine, so it could happen later.
Here is what they say:
"Chevrolet Aveo RS Show Car: A Wake-Up Call For The Small-Car Segment
-Dynamic hot hatch designed to appeal to young enthusiasts
-Personalization is built into the design
-Roominess and upscale amenities not usually found in subcompacts
-1.4L I-4 Ecotec turbo delivers exceptional fuel economy with performance when needed
The Aveo RS show car is powered by the same highly efficient 138-horsepower (103 kW) 1.4L I-4 Ecotec turbocharged engine that will be available in the upcoming Chevrolet Cruze.
A six-speed manual transmission is designed to ensure the car will provide a spirited driving experience.
For the show car, designers created a special engine cover in graphite silver with a brushed aluminum insert. The coolant and power steering fluid fill caps are rimmed in ice blue, and the honeycomb vents flanking the center of the cover are matte-finished in shadow chrome and designed to match the wheel color.
Chevrolet has previously announced the new Aveo will be built at Orion Assembly in Orion Township, Mich., in 2011, a move that will restore 1,200 jobs to Southeast Michigan. Timing for retooling Orion Assembly for Aveo production is anticipated to begin in late 2010. "