Chrysler Delta and 2012 300???
Last Updated: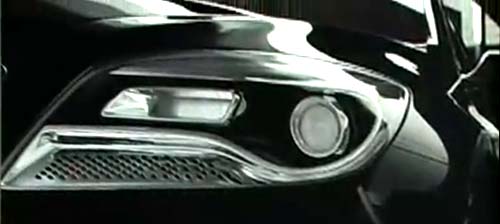 Don't get too distracted by the Lancia with a Chrysler badge on it. Or even the girl
Look at the black and white video being projected on the screen behind the car.
At about 1minute and 5 seconds into the video, you can see a few shots of the next Chrysler 300.
And it does look pretty good.
Will it be enough? A good looking big car, when everyone else has good looking big cars, but also great looking smaller ones…