A tough life ahead…
Last Updated: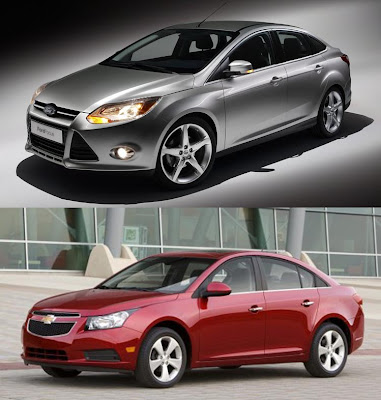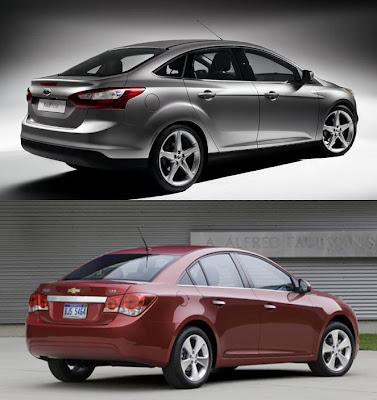 I did get a chance to see the Cruze in person, and sit inside.
I was impressed by the car.
But after seeing pictures of the all new 2012 Focus, I predict a tough life for the new Chevrolet sedan.
By the time it comes out in the US later this year, the Cruze will almost be a 2 year old design.
The new Focus seems much more modern.
Ford will also provide 155hp from a brand new 2.0 Liter with direct injection.
More than the small 1.4 Liter Turbo in the Cruze. Although the Cruze will surely get a slightly better gas mileage.
Just when GM finally comes up with a really nice compact sedan…
And a new Civic is just around the corner.