2010 Mazda CX-7 test drive
Last Updated:
Even with the small design changes it received for 2010, the Mazda CX-7 is one of the best looking SUVs around.
It still looks very sporty and modern.
For once, a design with a strong personality.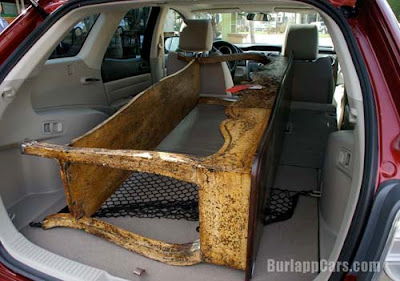 And it is quite roomy. Maybe not as much as the CRV, which is a bit taller.
But really, it has a much room as most people will ever need.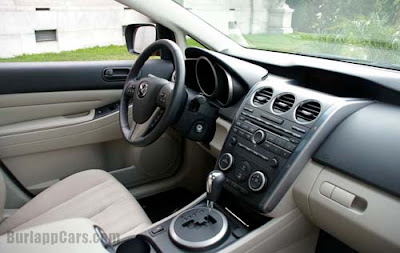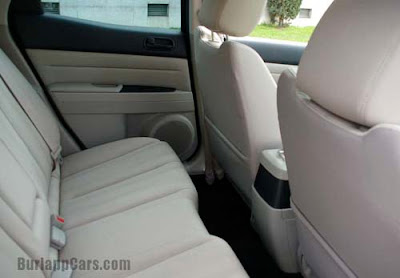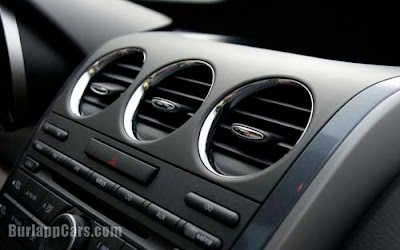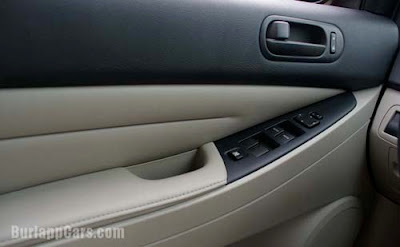 -HOW IT IS INSIDE:
The interior has as much personality as the exterior.
A far cry from the CRV interior.
This makes you want to go somewhere as soon as you get inside.
The big windshield gives you an impression of space most compact SUVs don't have.
But, following a dissapointing trend, most plastics are hard to the touch. At least, they do not feel or look cheap.
Doors feel solid when you close them.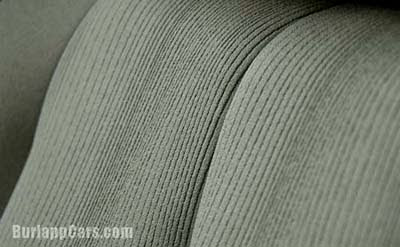 The seats are very comfortable, although the back bench isn't as roomy as in the CRV.
And I really like the design pattern on Mazda's cloth seats. It doesn't look cheap like most "non leather" interiors these days.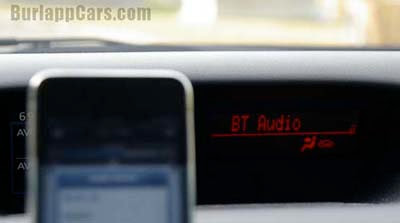 The standard stereo includes stereo Bluetooth. Which allows to use your iPod without any wires .
It does have an MP3 jack for non iPod Touch models.
And it does sound really good. Even with "only" 4 speakers.
The $1750 Convenience package on my test car also included heated front seats, moonroof and a back up camera.
Which for once, you can have without ordering the navigation system.


-HOW IT DRIVES:
.Ride
The ride is a little bit on the firm side, but it is actually always comfortable.
The car also feels very solid over any kind of roads, bumpy or not. And road noise is really minimal as well.
.Steering
The steering does feel a little bit artificial at first. Like a video game.
But after a while, you do get used to it and it feels more natural. It is very precise if a bit light.
But I guess a light steering is what most people want for their daily drives….
.Engine
My test car was the new "non turbo" 2.5 Liter model.
And just like in other cars that use the same engine (Mazda6 and Mazda3), it isn't the smoothest or quietest 4 cylinder engine around.
It is not loud, but most of the competition is quieter.
When I first started it up in the morning, it actually reminded me of one of these modern and really quiet diesels.
Amazingly quiet, for a diesel…
But I have to say that, once you get going it is quieter.
And I did get used to it. It is not by any means rough or loud. You just hear it a little more than others.
The engine does have enough power all the time. So I really do not think the Turbo is worth the extra money. Unless you really plan on going very fast most of the time. Or carry 5 people and cargo on a long hill. All the time…
It is rated at 20 MPG City and 28 HWY.
During my week of driving around, I couldn't top 18.5 in the city, but got 33 on the HWY.
My average was 24.5 with about 25% HWY driving.
Not bad at all .
.Transmission.
The 5 speed auto was smooth and pretty quick to react.
It is actually pretty amazing to see how smooth almost any new automatic is. No matter who makes it.
So there isn't much to report here.
Except that, sure, another gear might have been even better.
-SO???
I would really recommend the revised CX-7 to anyone looking for a "compact" Crossover/SUV.
It looks great, has a wonderful interior, and is fun to drive.
Something (all of these things) I can't say about the Honda CRV.
I also liked the Rogue interior, but really do not like the exterior design. And the CVT transmission in t is really bad.
To me, the CX-7 stands above most others in its class.
My iSport model with a couple of options and Convenience package retails for $ 25 900.
You can find them online for about $2000 off.
Which is a really good price.