2012 Chevrolet Aveo
Last Updated: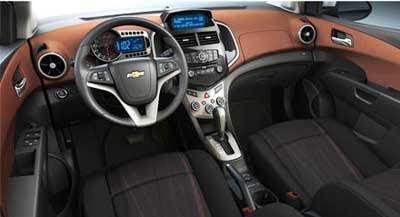 Another good looking small car for us!
After the Fiesta, it is GM's turn to bring us a good looking small sedan. 
The interior looks about as good as the one in the Cruze. 
This can only be good news for us . But maybe bad news for the Cruze. 
The Cruze design is getting a bit old already and it's not even out yet. 
Sure, this is smaller, but it will be quite a bit cheaper too. And the current version is already almost as roomy inside as the Cruze.