2012 Hyundai Azera
Last Updated: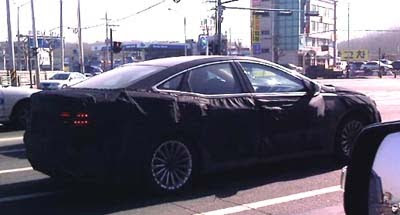 Looking pretty nice, like most Hyundai designs lately.
But I am not sure why they would sill offer the Azera.
The current one has never been a hit by any mean. Just like the previous one.
I guess this will have the V6 the new Sonata isn't getting.
But is that enough of a difference?
The new Sonata tops at over $28 000 loaded.
Then the Genesis starts at around $33 000. I guess technically, there is room for another sedan in between.
Although the new larger Sonata is almost as roomy as the Genesis sedan…
We'll see…