2012 Scion iQ
Last Updated: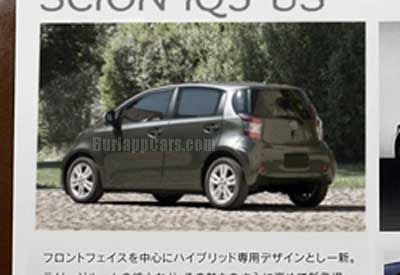 When the Toyota iQ reaches the US next door as a Scion, it is supposed to be available as a 5 door hatchback as well as a sedan. The current 3 door model would also be sold in the US.
This was sent to me by a reader and it does look like they somehow were able to squeeze 2 extra doors into the tiny iQ.
This is something that Smart won't offer for a while.
Smart sales are on a free fall in the US. I think because everyone who wanted one has one.
Offering a 5 door and sedan version might actually be a good move.
The larger 1.3 Liter engine will be the one offered over here.
Although they were also talking about a hybrid at one point.
I saw the iQ in Europe last year, and I think it looks much more like a real car than the Smart does. It seems much wider than the Smart in person.
Something that might help them in the US where many people are still scared about driving something as small as the Smart.