All new VW Sharan coming up
Last Updated: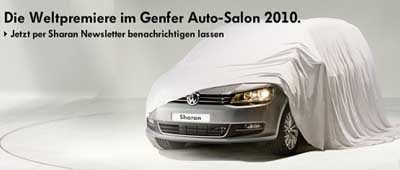 It's about time. The Sharan came out in 1995, and never got a full redesign since.
Just a bunch of revisions once every few years.
So this all new model is big news for VW in Europe. 
And it would be good news for here too. Smaller than the current Chrysler based Routan, it could compete with Ford's upcoming Grand C-Max. Even though the VW might still be larger.
Plus, it would be more original that selling a big Chrysler van with a VW grille.
Most people who buy a VW in the US want something different. This Sharan could to the trick, in a sea of Hondas and Toyotas…