Chevrolet Camaro test drive coming up!
Last Updated: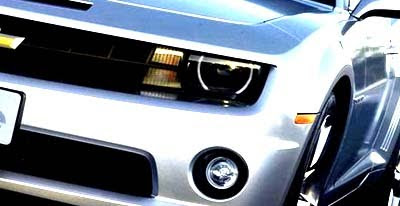 Finally!
I have been waiting for this car since I saw the stunning concept.
I will be driving both the V6 and the V8 versions. In a couple of weeks. (At least that's the plan so far)
They will be my daily drivers for 2 weeks.
My experience so far was just sitting in one of them at the auto show.
The thing I noticed the most was the light feeling of the door with the window down.
The rest of the interior was fine, considering the car starts at about $23000. And I am not a big fan of the Mustang interior anyway…
So if you have any questions, go ahead.
On another note, my future test drives will also include a Hyundai Genesis coupe, as well as the new Opel Astra and the Insignia. Which will both make it into the US as Buicks.
Should be interesting…