New Lancia Ypsilon to become a small Chrysler
Last Updated: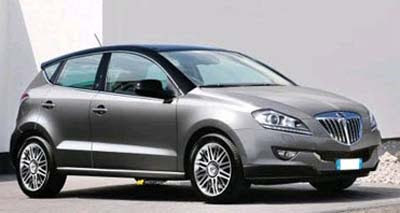 No, this is not the current Lancia Delta, even though it does look a lot like it. This illustration shows what the next Ypsilon model could look like.
Pretty much like a smaller Delta.
Anf Fiat plans to sell it as a small Chrysler when it goes out sometime next year. Just in time to compete with the new Ford Fiesta, both in Europe and the US.
It could be called the Chrysler Java in the US.
The current Ypsilon design is from 2003. It got a new front end in 2006.
So a new one is long overdue.
It could give Chrysler the modern small car they never had.
If they're still around by then…