Next Saab 9-3?
Last Updated: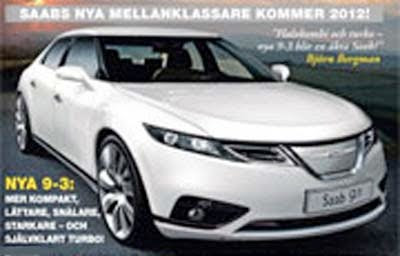 This illustration shows what it could look like when it comes out in 2012. The next 9-3 will once again be available as a 5 door hatchback. Just like it should have been all along.
Let's hope it looks close to this picture.
After seeing the great looking new 9-5 , I am pretty confident about the future 9-3.