Porsche Panamera V6
Last Updated: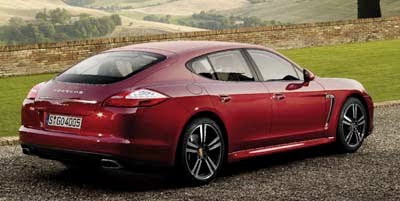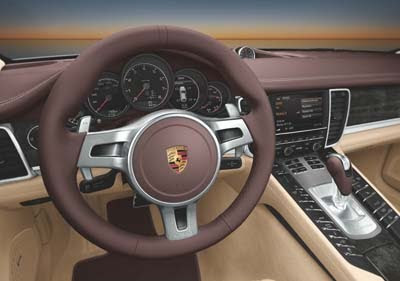 No big news here. We all knew that the new Porsche sedan was going to get a V6 base model.
A few years ago, 300hp was pretty much what you'd get out of a V8.
But now, at least here in the US, you can get a $25 000 Camaro or 2011 Mustang with even more power from a smooth and refined V6.
So a 300hp $75 000 Porsche sedan doesn't sound that amazing.
Here is the official word:
"
The Panamera and Panamera 4, the model line's new entry level versions, will be in Porsche dealerships in June 2010. Both feature a brand-new 3.6-liter V6 with Direct Fuel Injection (DFI) developing 300 horsepower and 295 lb-ft of torque. The Panamera transmits its power to the road via the rear wheels, while the Panamera 4 comes standard with active all-wheel drive. U.S. models will include Porsche Doppelkupplungsgetriebe (PDK), Porsche's new and revolutionary seven-speed double-clutch gearbox, as standard equipment.
Both models will be making their world debut at the Beijing Motor Show on April 23, 2010. The Panamera and Panamera 4 MSRPs are $74,400 and $78,900, respectively."