Saab's future
Last Updated: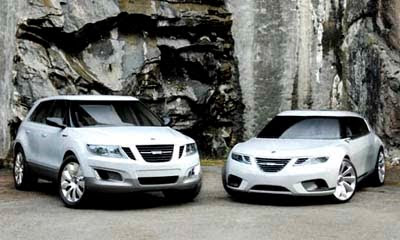 Words from the new owner.
An all new 9-3 hatch in 2012 has to be the best news for Saab lovers.
………
"Saab will be a stand-alone niche manufacturer with three to four model lines: 9-3 (sedan, hatchback, sports estate, X and convertible) and 9-5 (sedan, sports estate and X) and the 9-4X for both the US and European markets. In addition, Saab will investigate the potential of adding a fourth smaller car line ("9-1") in due course provided that the positive development of the smaller car segment continues. However, this model is currently not envisaged in the Business Plan so if the outcome of the investigation is positive, additional financing to develop this model could be required.
Saab's product portfolio will be renewed completely, beginning with the launch of the new 9-5 early this summer, the new 9-4X in early 2011 and the new 'all Saab' 9-3 in 2012.
Saab will continue to be repositioned against other brands such as Audi (A4/A6) and BMW (3/5 series) as a premium brand, leveraging its strong and unique brand heritage.
Saab's Technical Development Center in Trollhättan has full capability in developing complete vehicles and will continue to do so. In areas such as safety, environment, driving characteristics, practicality, turbo technologies and several other innovations, the Saab brand is among the best in the industry.
With Trollhättan as one of the most efficient mid-size car plants in Europe, production and sales volumes are aimed to be rebuilt to recent pre-crisis levels of about 100,000 to 125,000 vehicles including the 9-4X built in Mexico.
The current dealer network will be re-energized with a new sales and distribution approach in certain markets, which will be implemented during 2010.
The economies of scale of the on-going collaboration with GM after Closing the acquisition (February 2010) will continue to be leveraged in sourcing via ancillary agreements, with independent sourcing gradually increasing to reduce GM dependency and obtain improved access to other suppliers and the co-development of unique innovations."