"Stop driving Toyotas" says Secretary Ray LaHood
Last Updated: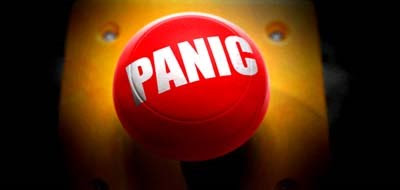 In a sudden fit of irresponsibility, Department of Transportation Secretary Ray laHood now says publicly that owners of recalled Toyotas should "stop driving their cars".
Pretty crazy if you ask me.
Just tell people to go get the cars fixed ASAP but don't start a panic.
Here is the stuff from CNN:
NEW YORK (CNNMoney.com) — Department of Transportation Secretary Ray LaHood told lawmakers Wednesday that Toyota owners should stop driving cars affected by the recall and bring them back to the company.
"My advice is if anyone owns one of these vehicles stop driving it and take it to Toyota dealer because they believe they have a fix for it," LaHood told a House committee.
Rep. Tom Latham, R-Iowa, had asked if the National Highway Traffic Safety Administration should broadcast information about how to handle a sticky gas pedal — whether the driver should shift into neutral, brake or turn off the car.
LaHood said that safety information has been publicized, but his own advice would be to not drive the recalled cars at all.
LaHood also acknowledged that NHTSA is investigating Toyotas not just for problems with gas pedals, but for problems with the electrical systems, as well."
From CNN
………………
UPDATE FROM A.P:
"WASHINGTON – Transportation Secretary Ray LaHood now says he misspoke when telling owners of recalled Toyotas to stop driving then.
Instead, LaHood says take them to dealerships to get them repaired.
LaHood told reporters it was "obviously a misstatement" when he told a House panel earlier Wednesday that he would advise owners not to drive recalled vehicles. The remark came during testimony to the Appropriations subcommittee on transportation."