Toyota Auris HSD Hybrid
Last Updated: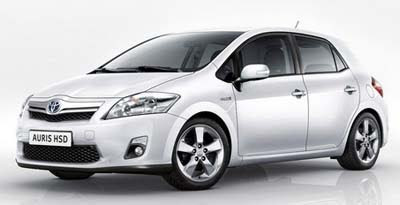 This might give Toyota a better chance to sell more Hybrids in Europe.
A hybrid version of the popular Auris (basically a Corolla hatchback)
It will be cheaper than the Prius, but uses the same engine and electric motor for a total of 136hp.
No hybrid version of the US Corolla is planned.
Although Toyota might have an increasing tough time convincing new customers…