2011 Hyundai Sonata Hybrid
Last Updated: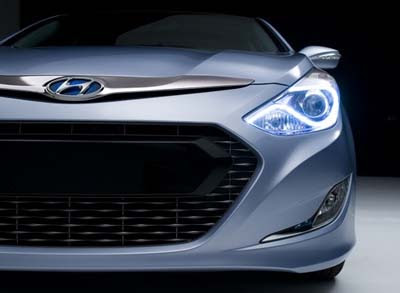 Looks like they designed a whole new front end for the Hybrid model.
A very smart move.
Most people who buy hybrids want something that stand out. 
The Fusion hybrid is popular, but looks about 100% the same as other Fusions.
The Sonata will use the 2.4 Liter engine with an electric motor. But no CVT, unlike most hybrids out there. It will have a regular 6 speed auto.
More very soon…