2011 Lincoln MKZ Hybrid
Last Updated: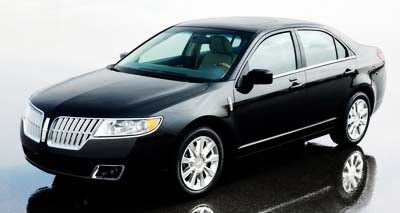 Lincoln will unveil a hybrid version of the MKZ in a few days for the New York auto show.
This is pretty much a no brainer. There is already hybrid versions of the Fusion and Milan, which are basically the same car.
And a great idea.
Ford charges almost $5000 more for the Hybrid version in the Fusion, so this could come in at around $39 000. Which is just too much. Way more than the Lexus HS250.
But the Lincoln already starts at $34 000.
We'll see if Ford comes up with a really aggressive pricing on this.
It should be no more than $35 000…