2011 Opel astra Coupe
Last Updated: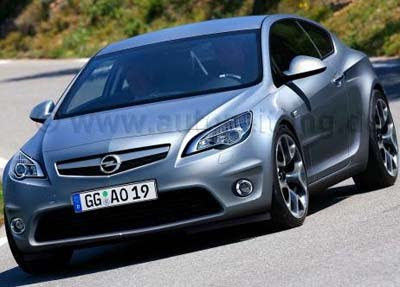 We know a coupe version of the new Astra is around the corner, as well as a wagon.
The previous version still looks great. I just saw one (As a Saturn) again a few days ago.
This is an illustration of what the next one could look like.
Opel is thinking of reviving the old "Manta" name for the new car in Europe.
Buick will be selling the sedan version of the Astra in the US next year. It would be really nice to see the coupe coming over as well.