2012 Chevrolet Cruze Coupe
Last Updated: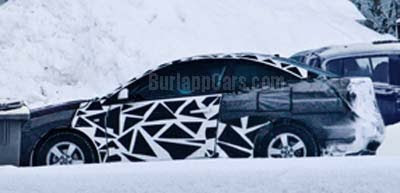 The Cruze might eventually offer almost every single body style possible. Including a hatchback and/or a wagon .
A sporty Turbo SS version is also in the works.
Although from the wheels on this prototype, this is not it.
The coupe will compete with the Civic and Forte coupes. And will be mainly for the US market.
While the hatchback will be targeted for Europe.
The problem is, again, timing.
It is taking GM forever to just come up with the regular sedan version of the car in the US.
Other versions need to come out almost right after.
The new stunning looking Focus is just around the corner, so is a new Civic.
Although I can really imagine a 220/240hp Turbo Cruze coupe could be a very attractive car for many people.
And something other small coups do not offer.
Yet…