2012 VW Beetle
Last Updated: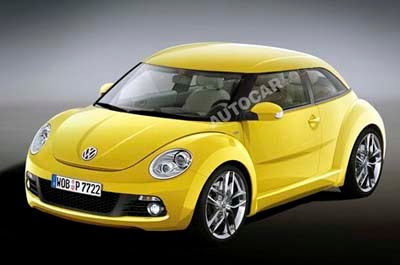 Just an illustration of what it could look like when it appears a year from now.
I always liked the Beetle, old and new, so I can't wait for this one.
I just hope they use something a bit more efficient than the current 2.5 Liter in the US model.
It is a very smooth engine, but gas mileage isn't great.
The car is supposed to ride on the next Jetta platform, with a longer wheelbase.