Lexus CT coming to the US next year.
Last Updated: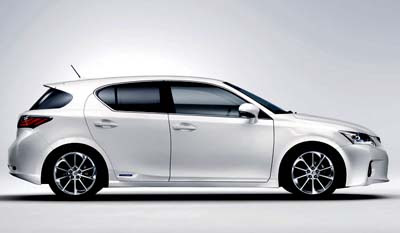 This will be the smallest and cheapest Lexus model.
So far, it uses the same 1.8 Liter engine as the Prius. Unlike the HS sedan which uses a larger 2.4 Liter, and only gets a 35mpg rating.
(Unless they decide to go with the larger engine for the US.)
Let's hope the smaller CT gets closer to the Prius's 50mpg.
Otherwise, it will be a flop. Which is pretty much what happened to the HS.
They have to understand the main reason why people buy hybrids: gas mileage.
Not because they're the best cars in the world.
So a 35mpg hybrid is sure to fail.
By the way, most people who have driven the Audi A3 diesel in the US average almost 40mpg.
The A3 is a few years old (new design coming withing a year or 2), and it still looks so much better than the "not out yet" Lexus.
We'll see….