Mercedes CLS wagon coming up.
Last Updated: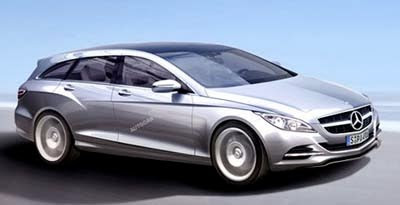 Apparently, Mercedes is seriously considering a wagon version of the upcoming, redesigned CLS sedan.
So what started as a "4 door coupe" will now be a wagon as well…
It might even be presented at the upcoming Chinese Auto Show.
What I have seen so far of the next CLS doesn't look nearly as good as the current model.
We'll see…