New front for the old Santa Fe clone
Last Updated: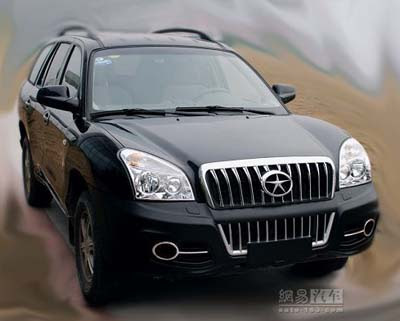 The Chinese Eagle from JAC is a copy of the previous generation Hyundai Santa Fe.
Later this year, it will be getting some revisions, including this new front end.
So it'll look a bit less like the Hyundai, I guess.
I must say, nothing says "communist country car" like a giant chrome grille with a huge star on it…