Next Mercedes B Class coming to the US
Last Updated: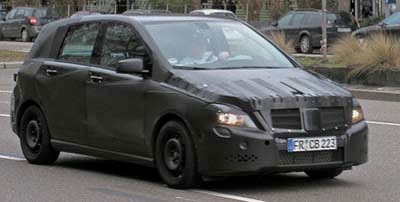 We were supposed to get the current model, but at the last minute, they decided to send it to Canada and not to the US.
But the next generation is coming, and a couple of other "Sub-C class" models as well.
That could include a small sedan version of the next A Class. And maybe the A class itself. Unless they come up with a small SUV based on it…
Lets just hope this horrific camouflage hides something nice.
The GLK and new E class sedan are not good signs of things to come from Mercedes.
We'll see…
We'll see….