2011 Audi A7
Last Updated: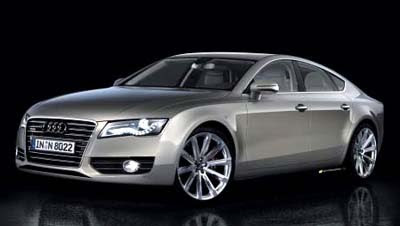 This is still just an illustration, but it looks really close to the real thing.
The A7 will basically be a hatchback version of the all new, redesigned, A6.
But, just like the BMW 5 Series GT, it will come out before the "regular" A6 sedan. And it will cost more.
Still, it looks a million times better than the BMW 5 GT. The GT couldn't even dream about looking that good.
And, unlike the A5 Avant hatch, the A7 will be sold in the US.
This could be one of the best looking Audis ever.