2.7 Liter Toyota FJ Cruiser?
Last Updated: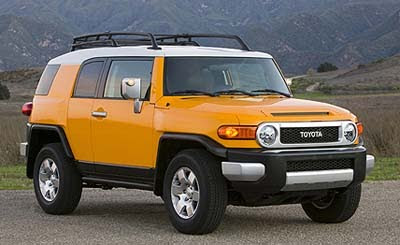 For the 2011 model year, Toyota will start offering the 2.7 Liter engine from the Highlander.
But there were earlier rumors about the FJ being phased out of the US line up altogether…
So who knows.
It would be a smart move. And could only improve the terrible mileage figures the FJ currently get with its big 4.0 Liter V6.
The 2.7 Liter produces 187hp in the Highlander.