Free iPad with each Equus
Last Updated: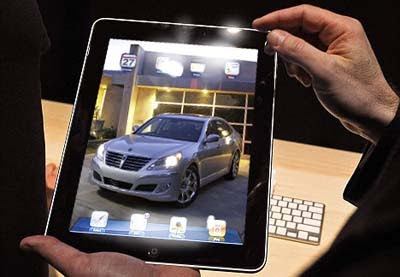 The new giant Hyundai will not come with a 300 page owner's manual.
Instead, the whole thing will come loaded into an iPad. Which will also include a new Hyundai app that allows you to make service appointment.
I think this is great. Something new.
It becomes harder and harder for car makers to find something original to offer to luxury car buyers.
I remember when Lexus made a big deal about their dealers serving espressos in the showrooms.
Competition is the best thing for the car industry.
It's great to see what they come up with.
Although I must say, it is a little weird to see such modern technology associated to such an old fashion and conservative car…
I wish they'd also give iPads with the new Sonata Hybrid…