Lexus GX 460: "Do not buy".
Last Updated: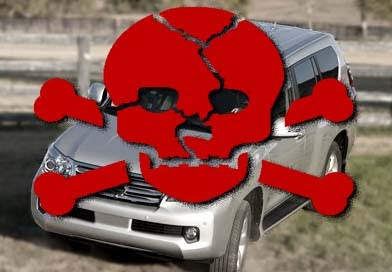 That's what Consumer Report is advising its readers.
After testing the big Lexus SUV.
"When pushed to its limits on a handling course on CR's test track, the rear of the GX CR purchased slid out until the vehicle was almost sideways before the electronic stability control system was able to regain control"
Well, duh.
Just look at that thing.
Not only it is one of the ugliest object you can buy at any price, but it just looks like it's ready to roll over.
Another "too tall for how wide it is" truck on the road.