New VW Polo Sedan
Last Updated: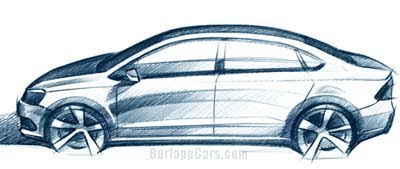 No surprises here.
They just added a trunk to the new Polo.
And it does look very similar to spy pictures of the next Jetta we've been seeing for a while.
So they might be related after all.
I always thought the Jetta could shrink a bit from the current model. To better compete with cars like the Civic and Mazda3.
A "4 door Polo" named Jetta could work…