Toyota admits there is a problem with the Lexus GX460
Last Updated: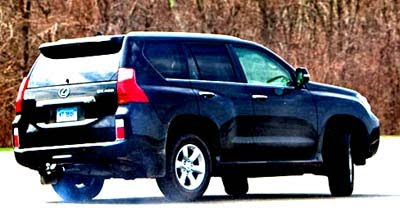 So the Sherlock Holmes at "multi billion dollar corporation" Toyota admit they were able to reproduce what a small independent US magazine did with their car a few days ago.
Great…
"They duplicated Consumer Reports' results on the GX 460 and they are currently evaluating potential remedies"
But what happened before that? What kind of tests are they doing with their cars before they go on sale?
I realize nothing is perfect and car manufacturers, like anyone else, have defective products once in a while.
But this seems to be the result of a lack of testing before the product goes on sale.
CR was able to find this with just a few tests.
How come Toyota wasn't aware of this???
At least, they took it off the market and are putting current owners in loaner cars.
I wonder how much this is costing….
(You can click on the title for the whole New York Times article)