2012 Audi A2?
Last Updated: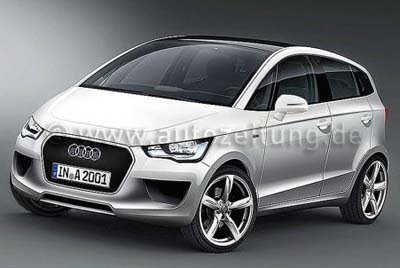 Audi is getting a new A1 based A2 for next year.
This illustration shows us what it could look like.
The previous A2 from a few years ago, was a pretty expensive car to produce.
Basing the new one on the A1 will make it much more affordable. For Audi…
And just like the previous A2 or the A1, we're not supposed to be getting it.