2012 Buick compact sedan
Last Updated: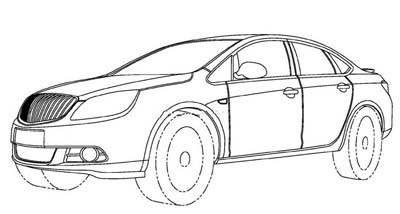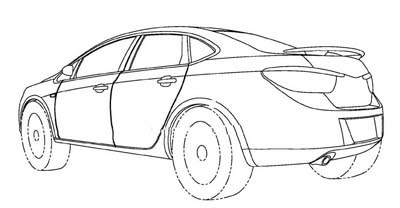 These are official patent drawings of the all new "sub-Regal" small Buick sedan for next year.
Funny to see how bad these drawings are…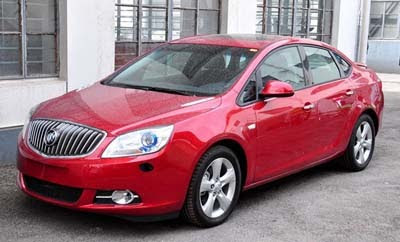 This is the Chinese version: The Buick Excelle. Showing pretty much the same thing as the patent drawings…
 Our US version will not use the name Excelle. 
We'll know more on that very soon.