2012 Sub-Prius Toyota Hybrid
Last Updated: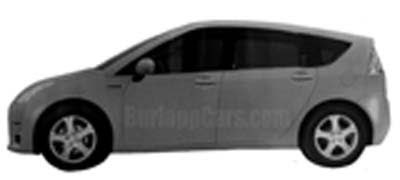 Toyota has its mind set on developing more cars under the Prius name.
The 1st one will be a larger Minivan like version of the current
Prius
for 2011.
At the end of 2011, we will see this compact Hybrid powered by a smaller 1.5 Liter engine.
Gas mileage should be even better than the "regular sized"
Prius
.
Expect at least 65MPG.
It will compete more directly with the upcoming Hybrid version of the Honda Fit.
A sporty coupe is also in the works.