Buick Regal GS approved for production
Last Updated: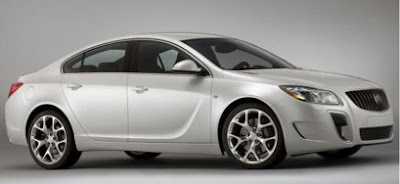 No big surprise here, but still really good news.
And a great step forward for Buick.
The concept had a 255hp 2.0 Liter turbo engine. ( although a few years ago the Solstice had a 260hp version…)
Combine with AWD , 20 inch wheels and a 6 speed manual.
It seems really nice, but I just wonder why GM chose not to use the more powerful V6 Turbo from the Opel Insignia…