2011/12 Chrysler Sebring
Last Updated: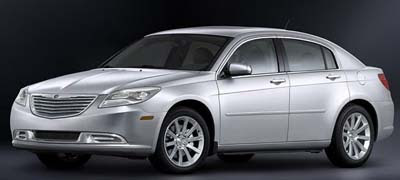 This is just an illustrations (form AutomotiveRenderings)
But it is no secret Chrysler is getting a revised Sebring ready for the end of this year.
It will be getting an all new interior, new front end and rear, and the new V6, but that's about it.
So it might end up looking close to this picture above.
Which I think is far from enough.
Sure, there is so much they can do without redesigning the whole car. But still.
This "new" Sebring, as they will try to market it, won't steer many people away from their Camrys and Accords.
And with the new Sonata already out, a new Malibu and stunning Kia Optima coming soon, things won't be getting easier for Chrysler.
Where is the Lancia Delta based Chrysler model they showed us last year?
And the new 300 that's taking forever to come out?
I think the big news for Chrysler will be the arrival of the Fiat 500 in the US.
Bringing a bit of coolness to Chrysler showrooms.