2012 BMW 3 series GT
Last Updated: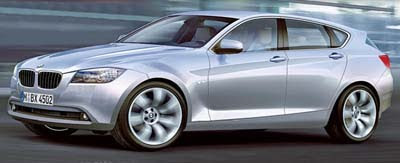 The 3 series will be all new for next year. And we all now it will look like a smaller 5 series, which itself resembles a small 7 series.
The usual.
We also know it will be offered for the 1st time as a 5 door hatchback GT version.
But this illustration looks way too good.
Spy shots of the upcoming 3 series GT show something in the lines of the ugly 5 series hatch.
Nothing sporty or original looking like this picture above.
In related news, BMW is realizing that the $65 000 5 series GT V8 isn't selling in the US.
So they will send us over more of the "cheaper" 6 cylinder version. (Duh…)