2012 Euro Civic?
Last Updated: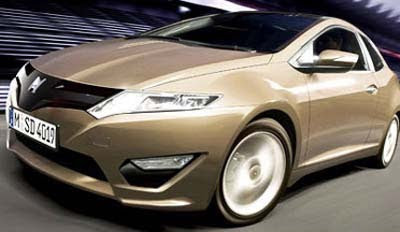 That illustration looks a bit too crazy to be realistic.
Even though the current Civic model sold in Europe is still really modern looking.
Nothing like the one we have over here.
We'll see next year if Honda decides to sell us the hatchback in the US.
Ford will be selling the Focus hatch over here. And the Cruze hatchback might follow.