End of production for the PT Cruiser
Last Updated: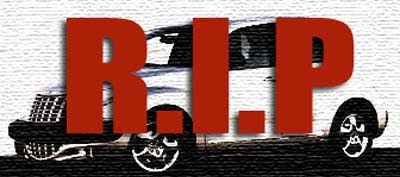 This is it.
The last day of production after over 10 years.
Once really cool, it became more and more of a joke over the years.
Stupid Chrysler killed one of their most successful car by neglecting it. Idiots…
I drove a couple over the years, and they were pretty decent.
I still remember seeing a dealer in Glendale charging over $30 000 for the $23 000 model when they first came out.
How about some of your memories of the old PT…