What could have been: Cadillac Seville
Last Updated: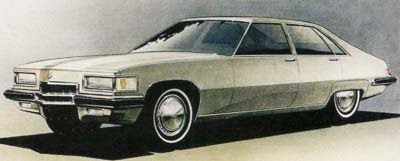 This is yet another version of an Opel based Cadillac Seville.
The one I posted a few days ago was a regular sedan style.
This looks like a fastback, which was not available on the Opel.
GM finally decided to used a modified US chassis for the car instead of reworking an Opel, which would have cost even more.
In this case at least, it looks like saving money was the right thing to do.
The first Seville turned out great.
But the idea of a fastback design did end up in the second generation.