2012 VW Beetle
Last Updated: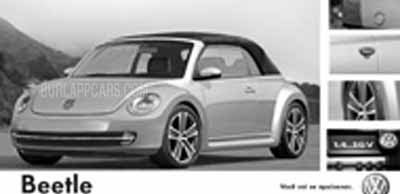 There is now a rumor about the all new Beetle being shown at the Detroit auto show in January.
We'll see.
I know a few things about the US version:
-We are getting the 2.5 Liter with 170hp. Maybe the 2.0 Liter Turbo as an option.
-A hybrid comes later, and they are working on an all electric version.
-18 inch wheels and navigation will be options.
-All new interior is pretty much Audi quality.
-And the whole thing is a bit cheaper than the current model.