2013 Saab 9-3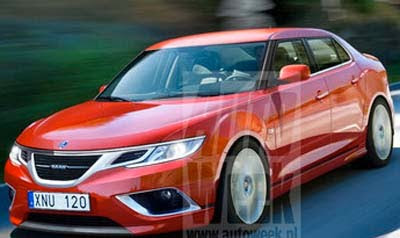 For 2011, the 9-3 will get yet another round of small changes.
But about a year later, the all new model will come out.
This is an idea of what it could look like.
I really hope the new 9-3 looks great.
The 9-5 looks very impressive in person, but it is still a bit conservative. the 9-3 needs to be quite a looker, and a hatchback, to get Saab back on track.
In other news, it seems they are well on their way to make a deal with BMW to use the next generation Mini platform for their small and retro looking 9-2.
That's pretty good news…