2013 Infiniti Electric car
Last Updated: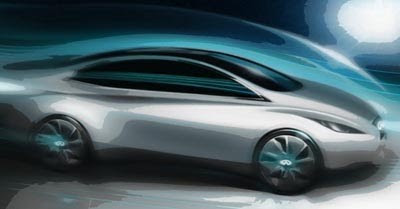 Infiniti will offer its first full electric model for the 2013 model year.
This is the first sketch of it.
It will be based on the Nissan Leaf, but will have its own design and interior.
Being an Infiniti, it will, of course, be more luxurious and sporty.
We'll see what that mean exactly.
it does look like electric cars are finally on their way. Everybody seems to have one, or more, in the works.
The future is finally happening…