Alfas in the US!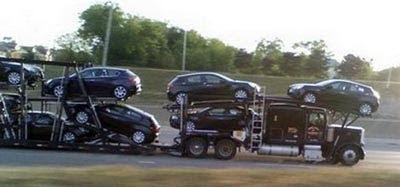 This picture of a truckload of new Alfa Giulietta was taken here in the US!
Probably heading to some dealer meeting. Or something.
Which means Fiat might actually be telling us the truth this time when they claim we'll see the return of Alfa in the US in 2012.
Let's hope.