Nissan Versa 1.8 SL Review
Last Updated: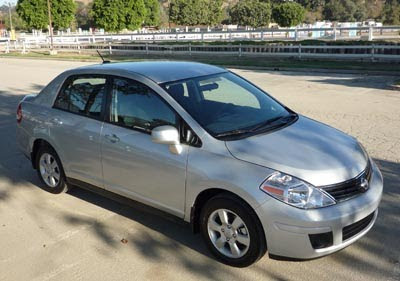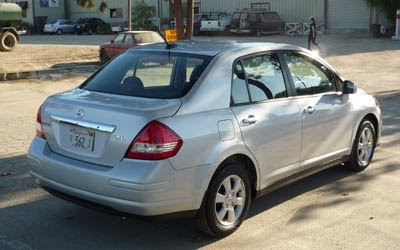 -HOW IT LOOKS.
I test drove a base model Versa last year, and wasn't very complementary about its design.
Nothing has changed since…
I still consider the Versa sedan to be one of the ugliest car available in the US.
It still reminds me of some generic eastern European design from the 80's.
It is too tall, too narrow and the wheels are small. Not a good combo. At all.
But that is just my opinion.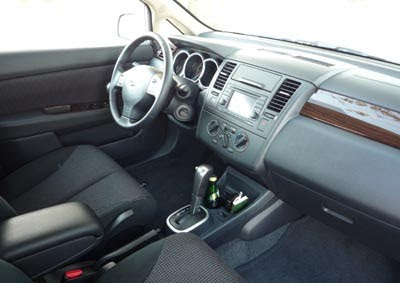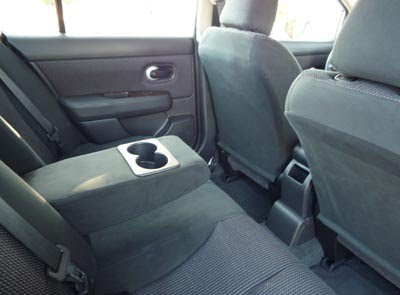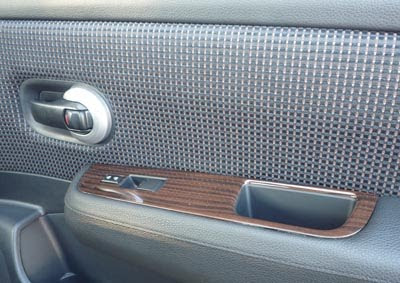 -HOW IT IS INSIDE.
I have to say, the interior is quite a bit better than in the base version, which didn't even have a radio.
The SL comes with a 6 speaker system with iPod integration and the whole thing sounds very good.
It is still very roomy, front and back. And still rides a bit to high from me. And with the whole thing feeling narrow, it gave me the impression of driving a clown car. Which might be fun for some people… Not me.
The wood trim is positively ghastly. It reminds me of some horrible cheap furniture from the 70's.
And really, wood trim has no place in a car like this. Especially when it looks so cheap. Why even bother…
A really strange choice, and a weird idea of what might look upscale.
The seats are covered in a nice looking cloth. But their controls feel really cheap. Like something that would break too soon.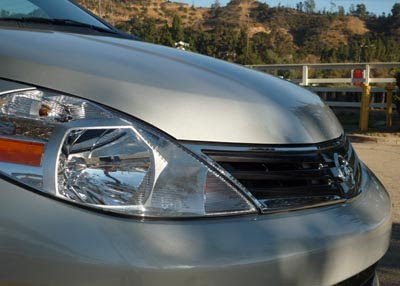 -HOW IT DRIVES.
-Ride.
The Versa has a very comfortable and solid ride. But being too high, it really leans in the corners.
Another lower design based on this chassis could do much better.
-Steering.
Steering is just OK. Very light and pretty numb, with that annoying Nintendo video game feeling.
But that's not worse than most inexpensive cars out there….
-Engine.
The engine is very quiet and refined under any circumstances.
With just enough power. It is rated at 24 City and 32 HWY.
I was able to get over 28 in the City and around 40 on the HWY.
Pretty good numbers.
-Transmission.
Nissan's CVTs are mostly great. Especially when paired with a V6.
Not here. It just is pretty slow to respond and just forces you to relax. At all times.
Which may be a good thing for some people…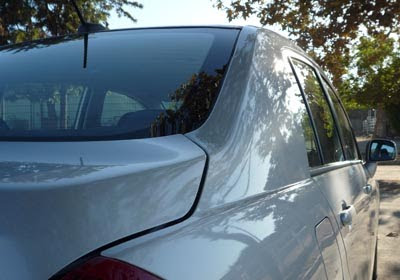 -SO???
The Versa sedan is an OK car. It feels very solid, is quiet and very roomy.
But the SL version I drove costs $18 700.
Which, I think, is very expensive for what it is.
This amount of money will get you into a very nicely equipped Fiesta or Honda Fit. And many others.
Cars that at least look like they were designed in this century.
The Versa sedan is not a bad car. I just think about anything else, for the same money, is and looks better…
But an all new Versa is on its way, so things will get better. Soon.