VW Golf TDI Test Drive
Last Updated:
I always liked the Golf design, especially the first generation by Giugiaro.

The current car, whose design is still inspired by the original, still looks good.

Although I must say I prefer the rear lights from the previous generation. But that's just me…
I also noticed that the car stand out in the US much more than in Europe, where is is literally everywhere.

Here, you really feel like you are driving something different. Which, I believe, is the point.

Something VW should focus on. Being different…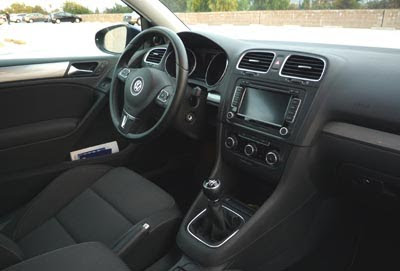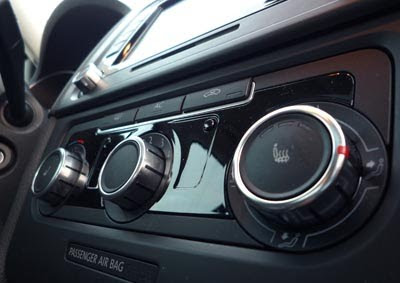 -HOW IT IS INSIDE.
Everything inside the car is of the highest quality.

It pretty much feels like a small Audi. Everything is solid, well put together and feels really good to the touch.
The design of the dash isn't futuristic by any means. It even has an 80's feel sometimes.

But I do like it much better than the previous generation's blocky and uninspired look.
My test car came with the $476 Dynaudio sound system option.

Which sounds amazing. I highly recommend it.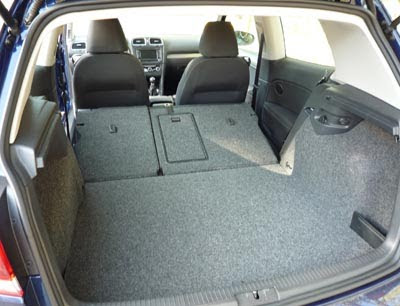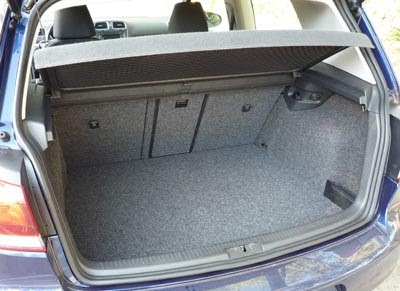 This is the beauty of hatchbacks. A big trunk with a convenient opening that becomes huge with the rear seats down.

All that space in a compact car.

An even roomier 5 door version is also available.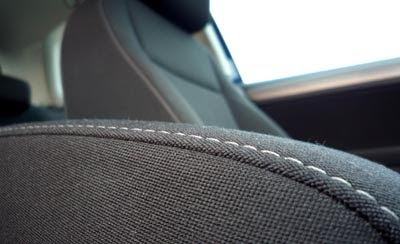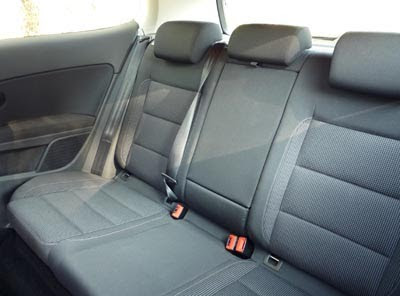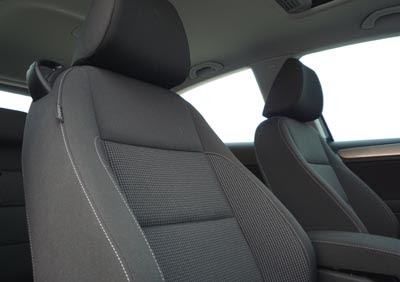 The seats in the TDI are similar to the ones used in the GTI. So this is quite an upgrade from the regular model.

They feel about perfect, all the time.
There is no leather option for the Golf in the US. The cloth in the TDI actually looks great.

But even the regular VW leatherette would be a nice option. And at least another color choice.

As of now the only interior available in the US is black.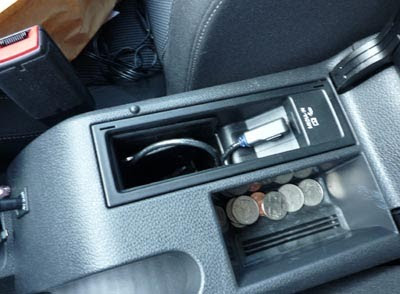 The center console isn't very useful..

Once you put your iPod, and some change, that's it.

This is pretty bad, especially when compared to almost any other car.
At least the iPod USB plug is in there, so your iPod stays hidden when you leave the car.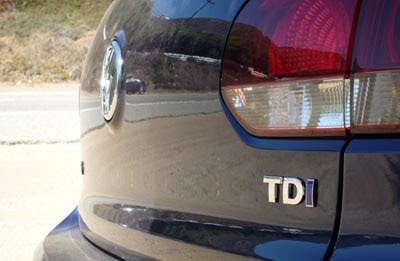 _HOW IT DRIVES.
-Engine.
The main point of this car, is the Diesel engine.

First, let me say that I have never been crazy about diesels. Not just the old ones from the 70's.

But even the recent ones ( Test drove a Saab Diesel a couple of years ago). I could always hear and smell something I didn't like.
But this TDI is very different.

As far as noise, I new what it was and therefore could hear a little difference. But none of my passengers could. Nobody ever had any idea they were in a diesel car.

And after a couple of days, I actually really liked the sound of it. Just slightly louder at idle, but then it is completely quiet.
And no smell whatsoever…
Plus, the power was quite amazing. With so much torque available so early, the car was really sporty to drive.

Much more so than the regular gas version.
About the mileage. The car is rated at 30/41. I got 33 in the city.

But I did get 55 (yes, 55) on the HWY. Cruising at about 65mph.
I have no idea why the car is rated at 41. I basically almost never got under 50.
-Ride.

The TDI comes with a sport suspension and 17 inch wheels standard.

So the ride is pretty firm and sporty. Which I like, but it might not be for everyone.

But again, the TDI is more like a GTI than the regular Golf. So the sporty ride does fit the car.
-Steering.

The steering surprised me at first by being so light.

But with time, you do realized it is very accurate, and firms up very nicely at speed.

It turned out to be great.
-Transmission.

My test car had the standard 6 speed manual.

And it was a joy to drive. With a very easy clutch.

The only problem was with a 1st gear that was sometimes hard to engage.

Not sure if it was particular to this car or not.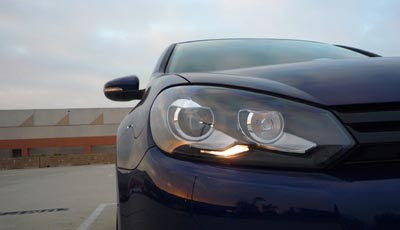 -SO???
I would highly recommend the Golf TDI.

And not just to those looking for a high mileage car, but to anyone.

It is roomy, feels as solid as a tank, and is always fun to drive. Which I cannot say about most hybrids.
The 3 door starts at $22 000. Similar to a Prius.

My loaded car, with GPS, Bi-Xenon headlights, Sunroof, Dynaudio etc.. was $27 000.

Not cheap for a small 3 door hatchback.

But pretty good for a sporty, solid ride that seats 5 and gets about 55MPG on the HWY.
This is quite an amazing car.
I cannot wait to drive other VW models with the same TDI engine.

This completely turn around my thinking about diesel engines.

This is the engine to get in any VW model.
Not sure if this matters or not, but I noticed that the TDI I had was built Wolfsburg Germany.

And not in Mexico where I though all US Golfs came from.
If anybody knows why…