2011 Chrysler 200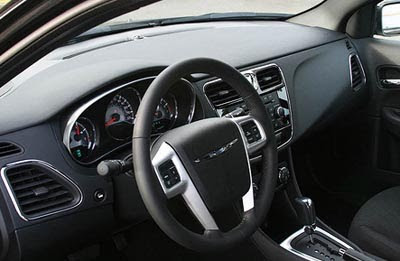 First time we see the interior of the revised Sebring sedan.
What a giant step forward.
But the previous one was the worst, so anything would have been an improvement.
Besides the really nice interior, the new front and rear ends are not enough to make it look like a new car.
And only the top of the line V6 is new.
Everybody else is making great base engines these days.
I really don't think the changes are enough.
I still smell "rental car"…
For more pictures and a drive, click on the title. Our friends at Cars.com have actually seen the car.