2012 BMW 1 series Coupe and Convertible
Last Updated: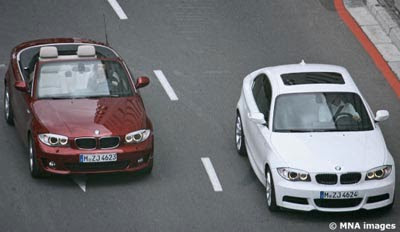 Next year, Europe will be getting an all new 1 series.
As 3 and 5 door hatchbacks.
But the coupe and convertible models, which came out a while after the current hatch versions, will stick around.
So they are getting very mild revisions for the new year, while the hatchbacks will be all new.
I wish BMW would sell the new hatchbacks over here.
The Audi A 3 seems to be doing OK in the US.
Even Lexus has decided to sell the new CT200h in the US.
But with new regulations, it might just be a matter of time until we see the small BMWS over here. With smaller engines too.