2012 VW Coupe?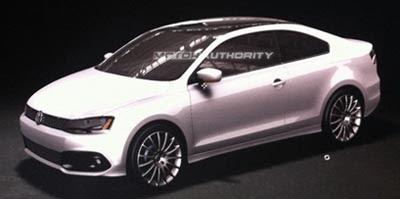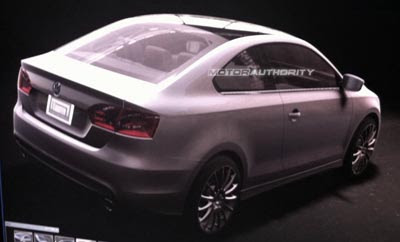 This is what VW was showing the press a few days ago.
Looking a lot like the new Jetta.
But the shorter wheelbase and apparent hatchback design make it quite different, and smaller looking. It almost looks like it is actually based on the Polo.
No idea what this is. If it will be marketed as a Jetta coupe, or something smaller and cheaper.
A hatchback and a glass roof would mean serious competition for the new Scion Tc.
No matter what, I think it looks really good.
You can see a lot more if you click on the title.