All new Saab 9-5 SportCombi
Last Updated: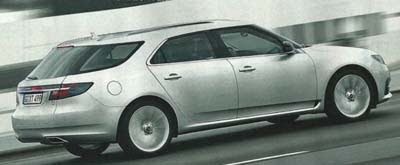 With all the fuss about the whole brand almost dying, we almost forgot about the wagon version of the 9-5.
This could still be an illustration, but it seems pretty real to me.
And looking great. Even more like a Saab than the sedan.
I guess Saab is concentrating on the 9-4X launch, and put this one on the back burner…
The big news will be the all new 9-3 to be revealed at the end of next year.